The necessity for a simple, lightweight, complete interior panel system that's quick and easy to install. The team at CONCEPT ELEVATOR GROUP, an ISO9001 certified company that's also a member of the NAEC, has created this system to fill that need.
This is a system that is designed for elevator cab refurbishments as well as for new cab installations. Its simple design is both easy to order and easier to install. ELECLIP was designed so each piece guides you to the next one. There are no complex drawings to follow or intricate parts to assemble. We've taken all the guesswork out of installation.
Using a patented system of clip hooks that are punched into predetermined locations on a reveal, hanging a decorative wall panel as never been easier. Panels can be ordered in all sizes, configurations, and material types. The panels can also be ordered with our unique "V-Groove" look which allow for a sleeker no radius bend. Ordering and installing handrails has never been easier with ELECLIP. Our innovative way of thinking has led us to use technology from the aerospace industry to apply handrails to our ELECLIP Interior Systems. A pre-installed threaded insert allows mechanics to install handrails directly into the panel and removes the need to drill through the panel or the shell.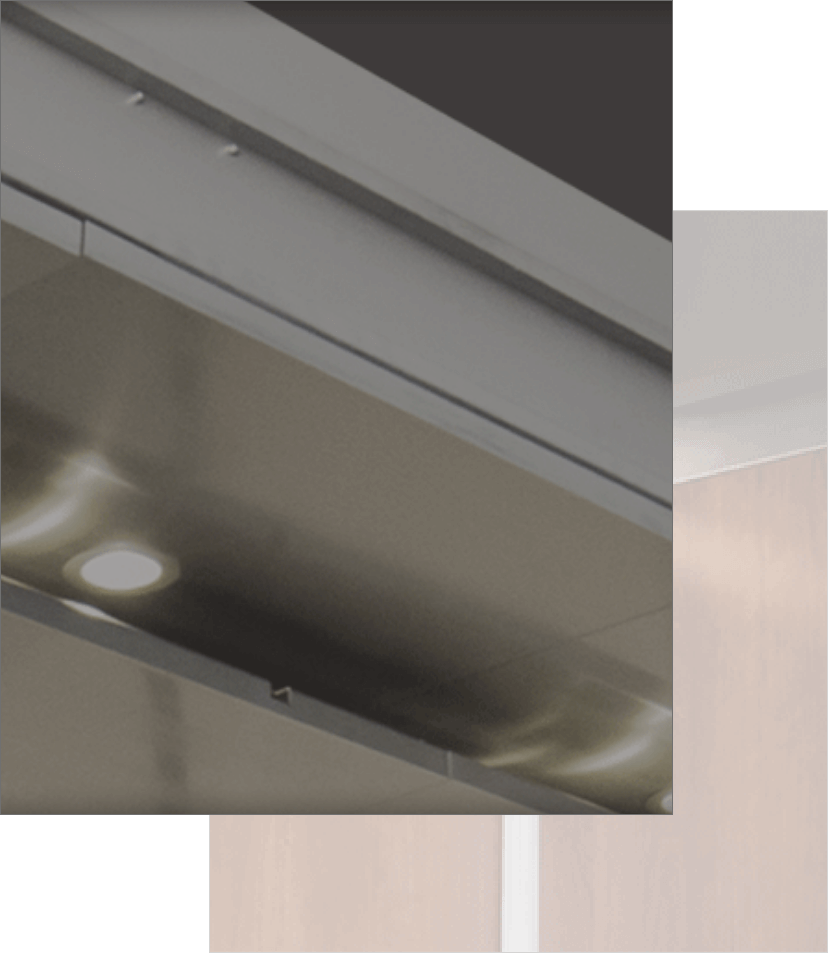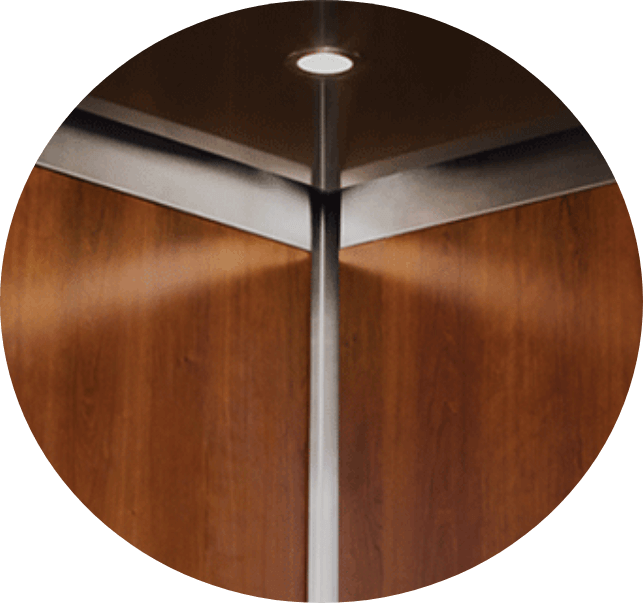 Features a sleek and traditional look that can be matched with reveals in various metals and/or finishes.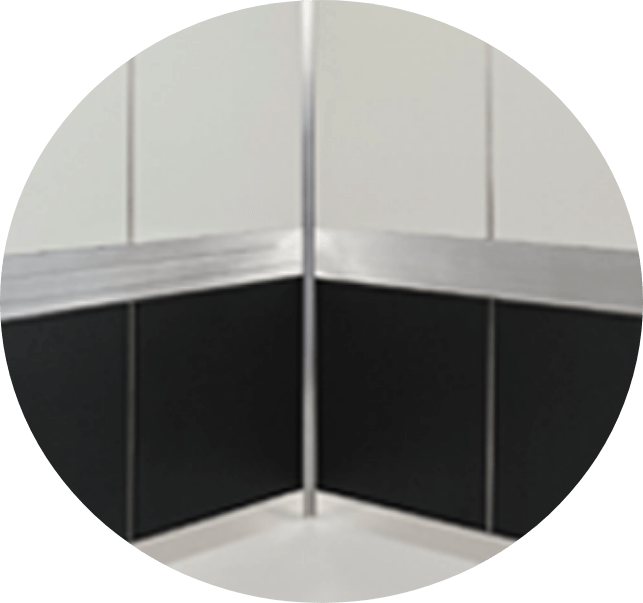 Features a sleek and traditional look that can be matched with reveals in various metals and/or finishes.
Our drop ceiling has been designed to be just as light and easy to install as our panel system. The frame itself weighs less than 100lbs and was designed to be installed by just two people. The most eye catching feature of it is the patented roll away tiles. That feature sets us apart from the competition by allowing the exit door to be located anywhere but in the dead center of the cab. It is a system of three ceiling tiles assembled together to form a tray that once unlocked can be slid off the clip hooks and rolled away exposing one entire half of the canopy. This new technology is both cutting edge and extremely practical. All ELECLIP drop ceilings come equipped with LED lighting for a clean, bright look that will last.