Attractive | Durable | Lightweight | Easy install
The idea for ELECLIP Interior Systems was born like all ideas, out of necessity
The necessity for a simple, lightweight, complete interior panel system that's quick and easy to install. The team at CONCEPT ELEVATOR GROUP, an ISO9001 certified company that's also a member of the NAEC, has created this system to fill that need.
This is a system that is designed for elevator cab refurbishments as well as for new cab installations. Its simple design is both easy to order and easier to install. ELECLIP was designed so each piece guides you to the next one. There are no complex drawings to follow or intricate parts to assemble. We've taken all the guesswork out of installation.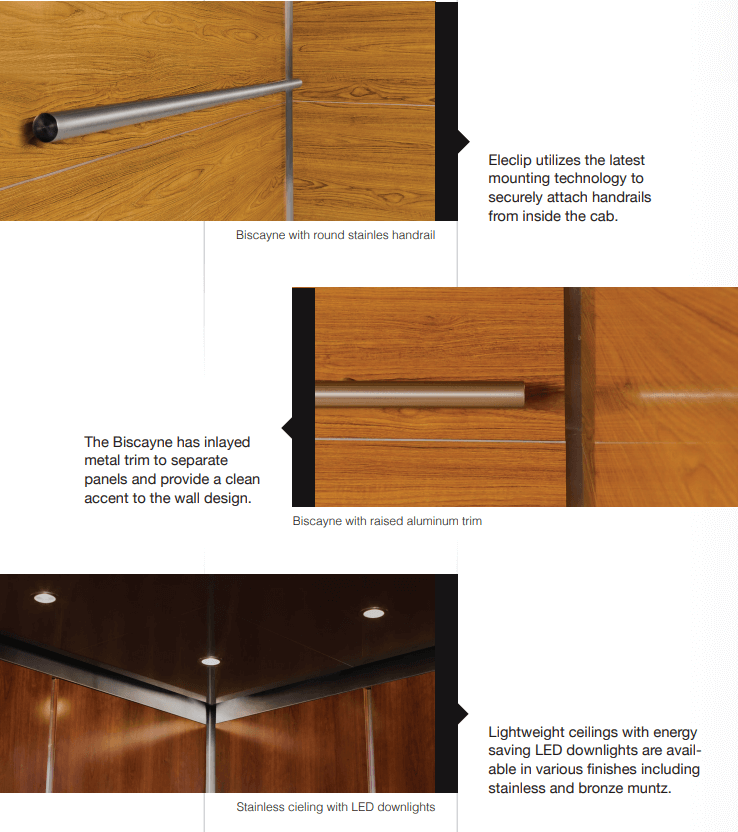 Attractive - Durable - Light weight
Easy... SIMPLY ELEGANT

Fast Quote
Fastest turnaround time on selected products like ceilings, handrails, panels, cab packages etc.

Design Options
Laminate designs from metal, stone, wood grain and other abstract variations.

Easy Steps
Transform an entire existing cab to new, within hours using specialized installers and the Eleclip patented technology.

Safety Procedures
Safety is our main priority while installing and manufacturing any of the Eleclip models into an existing cabs.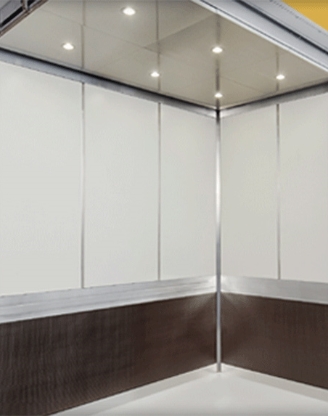 Executive
The Executive package combines horizontal panels below the handrail with vertical panels above.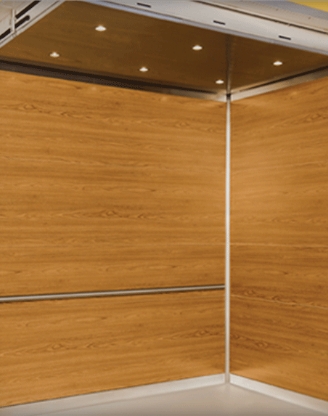 Biscayne
A unique arrangement of horizontal panels that span the width and depth of your cab interior.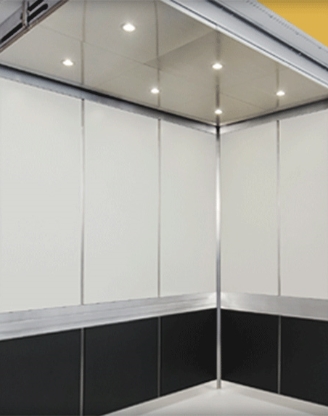 Manhattan
The Manhattan package is an arrangement of vertical panel separated by a mid panel.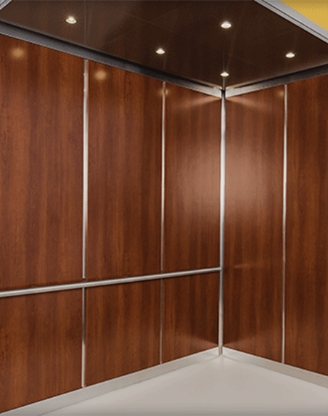 Imperial
The Imperial package utilizes vertical panels above a ventilated base with a ventilated frieze.
Ready To Lift Up Your Elevator Journeys?